Introduction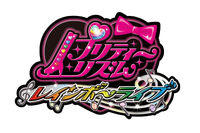 Welcome to the Pretty Rhythm Rainbow Live Wiki!
Naru Ayase is an 8th grader who can see the colors of music when she listens to it. For Naru, who is extremely good at deco-ing Prism Stones, becoming the owner of a shop like Dear Crown was her dream. One day, she finds out that the manager of a newly-opened shop is recruiting middle school girls who can do Prism Dance, and immediately applies. Naru begins to Prism Dance at the audition, and an aura she's never experienced spreads out in front of her. At that moment, a mysterious girl named Rinne asks her if she can see "rainbow music".
Please help us by editing or by creating pages!
The database currently contains 596 articles and 3,810 images.

Overview
·
Help
·
Templates
·
Categories
·
Admins
Meet the Characters of Rainbow Live
Featured Article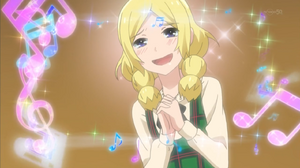 Otoha Takanashi
Otoha Takanashi (小鳥遊 おとは, Takanashi Otoha) is a 14-year-old in her second year of middle school and is the feminine sort of girl. She is a student of Edel Rose Academy and was at the brink of getting expelled as she often had her Prism Stones sabotaged by other students. With the help of Bell and Wakana, the first and second place Prism Stars, Otoha made her way to the top three. Out of her team, she is the most popular Prism Star, and becomes a different person every time she performs using her dedication to Bell as her power source. Otoha takes a keen interest in all things girly, including such things that look as if they came out of a fairytale. Most of the time, she is hesitant and finds it difficult to express her opinions and ideas, but with the help of Ito, she was able to overcome her shyness. After being helped many times by everyone else, Otoha felt like she needed to repay them back somehow; therefore at the Over The Rainbow Session tournament, Otoha gave a performance that delivered her fairytale-like feelings to everyone so that she could take away the pressure from them.
Video of the Week
Vanity♥colon
The Pretty Rhythm Rainbow Live Wikia will try to put up new polls every week, please feel free to vote! To see the results of previous polls, click here.
If you have a suggestion for the wiki, please leave a message on my wall! (
User:Purizumu
)
Vote on the Featured Poll
Affiliated Sites